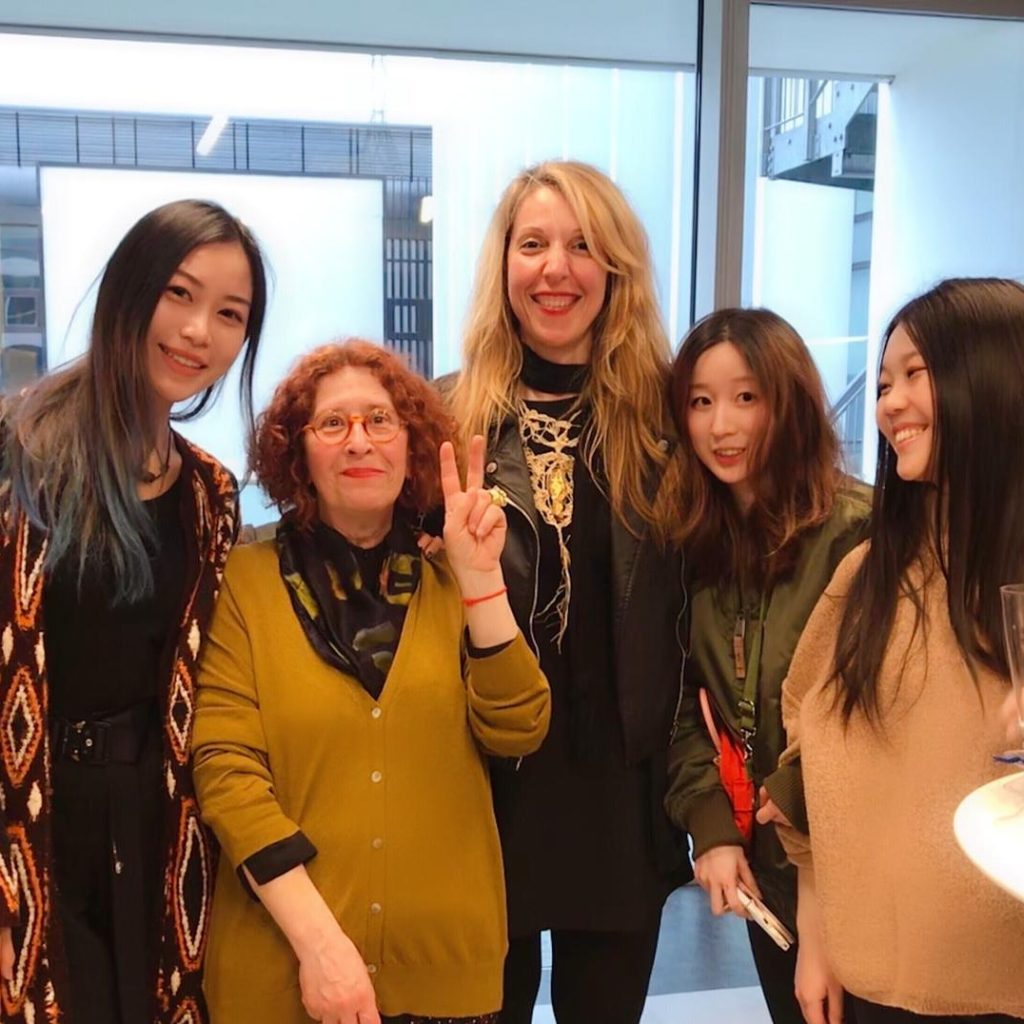 Over the past four years Silvia Danesi has collaborated in the realization of various national and international events whit Sarpi Bridge_Oriental Design Week.
HADA, Homi Asia Design Award (Milan), 2019
The award born in cooperation with HOMI Fiera Milano to reward for the first time the best project / product of Asian design of Fuorisalone official circuits.
The Impossible Story of Israeli Design (Milan), 2019.
The Fuorisalone project presented by ASIA DESIGN MILANO, is the result of a partnership between Sarpi Bridge_Oriental Design Week and Milano Space Makers, to promote the launch of its Milano Asia Design (MAD) brand, a distributor of Asian design in Italy as well as a promoter of Italian design in Asia.
Asia Design Pavilion (www.asiadesignmilano.it) (Milan), 2018.
ASIA DESIGN PAVILION, in Milan the first exhibition and communication platform designed to enhance and unify the multi-faceted Asian creative scene and strengthen dialogue between East and West.
Created in partnership by the Fuorisalone SARPI BRIDGE_ORIENTAL DESIGN WEEK, MILAN SPACE MAKERS and I-DES ItalyShenzhen, ASIA DESIGN PAVILION invades the large hangar of the Megawatt Court which becomes, for a week, an extended multicultural and multidisciplinary hub in which to breathe the innovative mood perceive new trends and touch the planning of this lively and original cross-section of the oriental world.
It ranges from the Middle East to the Far East, from contemporary art to architecture, from fashion to food.
Homi Asia Design (Rho Fiera), 2017.
Homi Asia Design combines Asian culture with new style trends. It is a brand new project born from the collaboration between HOMI and Fuorisalone Sarpi Bridge – Oriental Design Week, an association committed to creating collaborations between East and West, a member of the Milan Design Week Fuorisaloni Committee and the first and only "Oriental Design Week" in Italy.
Fia Lisboa (Lisbon), 2016.